Welcome to Barcud Lodge.  We are pleased that the lockdown restrictions have been lifted to allow guests to enjoy holidays at the house this summer.  These are still not normal times so, in line with Home from Home guidance, we have made some changes to what we would normally provide to ensure that Barcud Lodge is a safe place to stay.  The house will have been prepared for you by professional cleaners who follow all the latest health and safety guidance.
'Home from Home', now part of Original Cottages, are the letting agents for the house, and our local contact is Dafydd James at Blas Gŵyr, the B&B next door.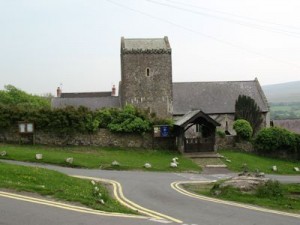 The village of Llangennith boasts a church, a pub and a surf shop. The name Llangennith – Llangenydd or Llangynnydd in Welsh – literally means Cenydd's church. St Cenydd's Church is the largest ancient church on the Gower peninsula.   Following lockdown there is an 11am Communion service, but with limited capacity and strict social distancing.  Please check the notice board for more details.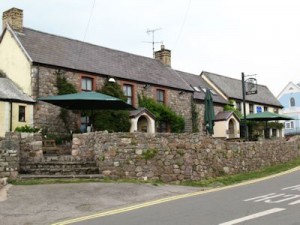 The Kings Head pub, opposite the church, serves real ale from the local Gower Brewery and a wide variety of home-cooked pub food at reasonable prices. They are now open after lockdown but you need to book.  They will continue to serve take-aways throughout the summer.
PJ's surf shop sells and hires all kinds of surfing equipment as well as being a good source of advice about surfing and tides.  Llangennith beach is the best surfing beach on Gower.
On a clear day you can see for miles from the upstairs windows of Barcud Lodge.  To the right, beyond Burry Holms, you can see the wide sweep of Carmarthen Bay and just about make out Tenby and Caldey Island.  At the end of a beautiful day, the sunsets can be spectacular.  In 2013 Rhossili Bay was voted the best beach in the UK by Tripadvisor, 3rd in Europe and 10th in the world.
Having spent many enjoyable breaks in Llangennith over previous years, we bought this house in February 2011 as a holiday home for ourselves and our family, and we make it available as a holiday let. Barcud is the Welsh word for 'kite' and the house was built in 2008 by Red Kite Homes, which is how the house got its name.  You can occasionally spot red kites in Gower.
We would really appreciate your comments and feedback via the Contact and Feedback page on this website. Any problems should be reported directly to Dafydd James (Blas Gŵyr) so that they can be dealt with promptly. Enjoy your stay!
Philip and Hilary Derbyshire